about DissonantGrace

... MAKING MEANINGFUL MUSIC MATTER...
... from live sound to public relations & management supports, clinician and consultant services:
Need an 'Intro to beat boxing' seminar, a training class for budding sound engineers, or are you looking for help with deciding what mixer and speakers to purchase for your High School vocal jazz ensemble?
DG provides these services and much more.

about theo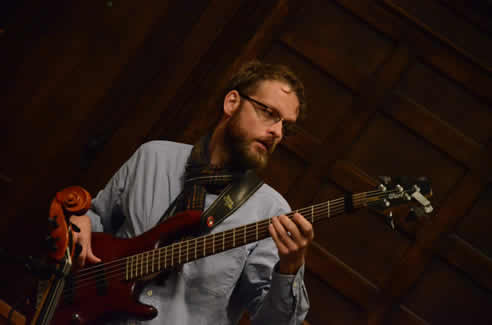 Theo's audio technology obsession started when his dad's guitar repalced the cello as his main instrument, recording it on a 4-track recorder with audio cassette tapes. Theo began to work on Live Sound at about that same time in the mid 90s. Best friend Johannes - aka Lichttraum - shared everything there was to know about 4-track recording and helped with a lot of those early recordings. Then came a digital 8-track Roland VS 880EX, then a Yamaha 16-track and the early versions of Logic - when they were still made in Hamburg, Germany by emagic.